4Lifetime Story
How we got our start?
4Lifetime is your one-stop shop for quality aftermarket automotive parts. We started in 2018 with a simple goal: to provide the best customer experience possible. Since then, we've become America's fastest-growing automotive online retailer, trusted by mechanics, shop owners, and hobbyists all across the United States. With our unbeatable prices and quality customer service, 4Lifetime is the only place you need to go for all your automotive needs.
What makes our product unique?
We go to work for our customers every day. Our top priority is to take care of our customers first. Whether that be by expediting an order for them or rolling out new products that solve their problem. 4LifetimeLines is the only brake line replacement company that offers a lifetime warranty on all of our products. We have a team of experts standing by to answer any questions and ensure you're getting the best product for your needs.

Why do we love what we do?
4LifetimeLines is all about the customer. We work tirelessly every day to take care of them and solve their problems. We are committed to providing the best possible customer service and products, all while keeping our prices low. Our customers can trust that they're getting quality products at a fair price when they shop with us.
Committed to Quality - Backed for Life
4Lifetime is the company that has your back for life. We take pride in producing high-quality tools, brakes, fuel, transmission, oil systems, air conditioning solutions, greases, and lubricants that are built to last. All of our products come with a lifetime warranty so you can rest assured we'll be there when you need us. With over 5 years of experience under our belt, 4Lifetime is committed to providing superior customer service and ensuring our products meet the highest standards. So if you're looking for a company that will stand by its products long after the sale is complete, look no further than 4Lifetime!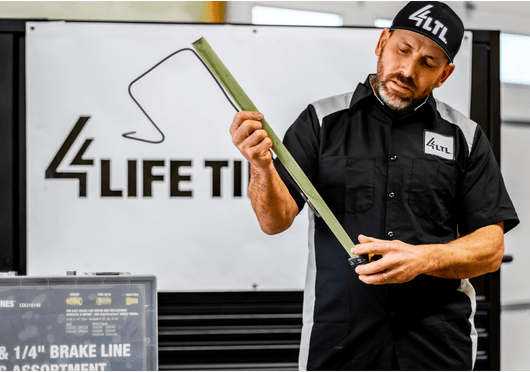 Let's Make it Simple
4LifetimeLines is your one-stop shop for all automotive solutions. We're here to help you with every step of your car ownership journey, and to answer any questions you may have along the way. With multiple ways to get in touch, we're always just a phone call or click away.