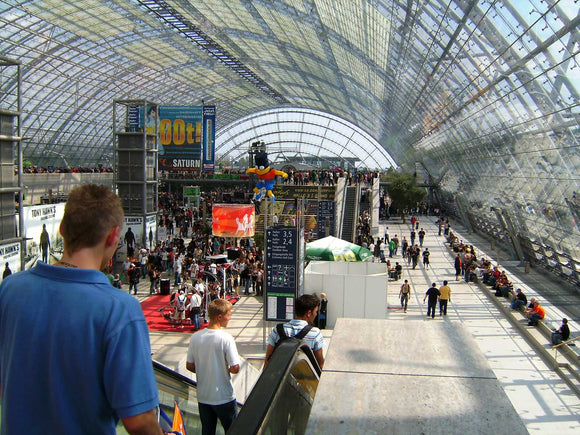 Will We See You at SEMA Show 2022?
NOVEMBER 02, 2022
0 COMMENTS
What Is the SEMA Show?
The SEMA show is much more than just a car show for automotive enthusiasts. While it started with a group of manufacturers supplying automotive parts to the general hot rod community, it has grown much more. These days you'll find a whole smorgasbord of people attending the event, including:
Manufacturers
Distributors
Sales agents
Media outlets
Racing teams
Special service organizations
Car enthusiasts
While the event is held every year in November in Las Vegas, Nevada, it is not open to the general public. The SEMA show is a trade-only event, and you need to qualify to be invited to the event. Whether you're a buyer or seller of automotive parts or an aftermarket parts company, you're welcome at the SEMA show.
To qualify to attend the show, you'll need to provide proof of employment in the industry along with other documentation to prove you currently work in this industry. This is simply to ensure the people attending the show will be the ones that benefit the most from it.
While the event itself isn't open to the public, events are usually held after the show closes one evening to showcase some of the vehicles and booths. It is possible to buy tickets to the events even if you weren't invited to the trade show itself.
How Many People Go to the SEMA Show?
The SEMA show is the premier trade show when it comes to cars. The event will take place over four days and consistently attracts more than 161,000 individuals yearly. These 161,000 individuals can be split up into:
71,000 buyers
3,300 media representatives
The SEMA shows see representatives from more than 140 countries each year with an incredible reach. One of the goals of the show is to put buyers in connection with manufacturers, but the show also aims to educate small business owners on how to thrive. Networking is a big part of the SEMA show and takes the spotlight.
There will also be 1,500 feature vehicles and over 3,000 new products to take a look at while at the event. 
Visit Us at the SEMA Show In 2022
The SEMA show in 2022 is set to be the biggest and most exciting show to date with over 160,000 individuals expected to attend. The four-day event will be jam-packed with exhibiting companies and buyers, but don't forget to check out the business and vehicle seminars held throughout the event. 
4LifetimeLines will be exhibiting at the SEMA show in 2022! If you have questions about the aftermarket automotive parts industry, contact us today or come see us at the SEMA show in our booth #54222.