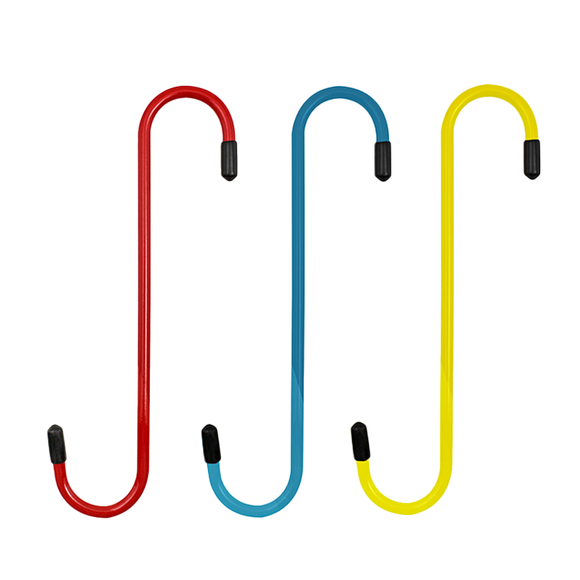 Level Up Your Automotive Game with 4Lifetime's Brake Caliper Hanger Hooks
AUGUST 21, 2023
0 COMMENTS
Whether you're a seasoned mechanic or a car enthusiast, working on your car's braking system isn't something you take lightly. That's where 4Lifetime's Brake Caliper Hanger Hooks come into play. This simple yet essential tool enhances the safety, efficiency, and convenience of your repair or maintenance work.
As you navigate the intricacies of brake servicing or exhaust system repairs, these Brake Caliper Hanger Hooks from 4Lifetime prove themselves to be indispensable. This tool provides secure hanging of the brake calipers, ensuring the prevention of damage to the brake hoses. By doing so, it safeguards the life of the brake hoses, which are often prone to unnecessary wear during repairs.
One of the remarkable features of the Brake Caliper Hanger Hooks is their strength and durability. Each hanger is crafted from high-grade steel, ensuring robustness that can withstand the demanding environment of automotive repairs. These hooks, with their superior strength, can effortlessly hold brake calipers, saving you from potential damage that could be costly and time-consuming.
What's more, the design factors in your hand's comfort. Each hook has a vinyl-coated handle, ensuring an excellent grip. This prevents the hanger from slipping away, reducing the risk of accidents or damage.
4Lifetime is aware that there's no one-size-fits-all preference when it comes to auto repair and maintenance tools. That's why they offer Brake Caliper Hanger Hooks in a set of 2, 4, 8, and 20 packs. In addition, 4Lifetime offers Caliper Hanger Hooks available in red, yellow, and blue.
The 7.68" hook, due to its size, offers a broad application. It's perfect for tasks that require more reach, such as hanging the exhaust system parts or the drive shaft.
The adaptability of these tools makes them a worthy addition to any professional mechanic's toolbox or a DIY car enthusiast's garage. They ensure that you have the right tool for various applications, boosting your work's efficiency and safety.
Another significant advantage of these Brake Caliper Hanger Hooks is their reusability. Due to their robust steel construction and superior design, you can use them repeatedly, ensuring excellent value for money.
In conclusion, the Brake Caliper Hanger Hooks from 4Lifetime are not just tools but also partners that enhance your work's safety and efficiency. They come with the promise of durability, versatility, and adaptability, characteristics that any professional or DIY enthusiast would appreciate.
So, if you're looking to streamline your work process, it's time to give these Brake Caliper Hanger Hooks a try. Experience the blend of convenience, safety, and longevity that these tools bring to your garage or workshop. Trust us, your brake calipers and brake hoses will thank you!