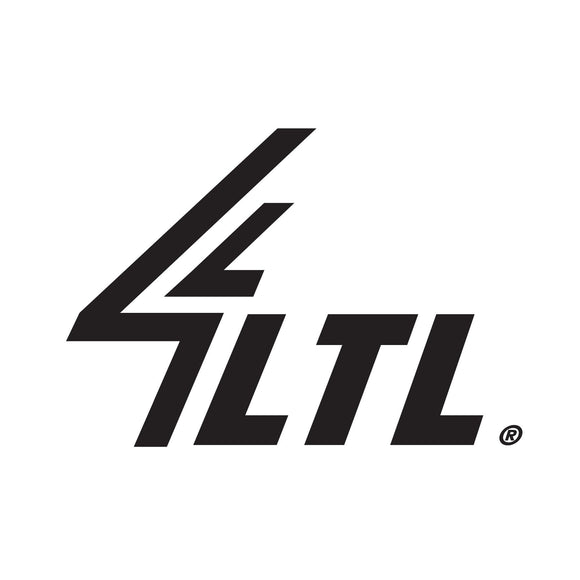 How Do You Flare a Brake Line Easily
OCTOBER 04, 2021
0 COMMENTS
We're living in the era of DIY, and we can thank the dads of the 80s & 90s for empowering us to work on our own vehicles.
When it comes to car maintenance, we know that getting ahead of the curve is essential. Proper care can extend the life of your vehicle, and if you're an unofficial mechanic or an aspiring do it yourself-er, you can save a few bucks by replacing and maintaining things on your own.
The brake line is the most important part of your vehicle. Your pads and fluids need to be checked and serviced to ensure that your vehicle can stop safely traveling at any speed.
There's a classic saying out there that goes something like, "do it right or not at all". And when it comes to flaring your brake lines, this couldn't hit the nail on the head harder. Having the proper brake flaring tools, like a tubing cutter, can make or break your line replacement.
Flaring your brake lines can be a reachable, straightforward process with the right resources. Let's jump into the tools you'll need and what to look out for.
Know Your Gadgets
Flaring brake lines involves ensuring that you have a uniform set of materials to work with. Like a jigsaw puzzle, every piece should be complementary.
When you're working on a flared brake line, you're working with metal lines that are stretched to the max to make for an easier joint connection. The intention behind flared lines is to ensure that there are no gaps or cracks between the fitting.
When you form lines correctly, you eliminate the risk of leaks. This is an integral part of this flaring. If your brake lines begin to leak, you can lose pressure, thus losing your ability to stop your vehicle safely and in a timely manner.
You can choose a kit or piece together your own depending on your needs. You may have an unconventional setup that needs atypical tools and materials to pull off the perfect flaring session. Remember, the right tools will afford you proper installation.
The connection between tubing and brake line fittings is crucial. While single-flared lines might be suitable for low-pressure motors, double flaring your lines is necessary for any vehicle. Like most parts of our vehicles, certain metal strengths are preferred over others.
There are a few metals that brake lines are typically made out of. And depending on your vehicle's needs and dimensions, you can decide which ones suit you best. Part of that process is having the right materials to get the job done.
Depending on your budget, car clearance, and year built, certain metals may be preferred over others. The idea is to make your brake lines as cohesive as possible to keep yourself safe on the roads.
With the right flaring kit, you can make anything happen with any material. Being outfitted with the proper adapters and accessories means you can take on any bump along the way.
Metal Breakdown 
No, unfortunately, not that type of metal breakdown.
Of all the metals available for brake lines, copper-nickel may be the most malleable option. It is the softer of the metals used to build brake lines. While it carries the same level of strength as other metals, the ease of manipulation during flaring makes them a popular choice for many aspiring car savants.
Copper-nickel is known for its kinking resistance thanks to its pure flexibility. It offers itself as a service to fuel and transmission lines, making it an incredibly versatile choice.
Stainless steel brake lines can be a bit more of a challenge to bend. The hardiness of steel can make flaring a difficult process. When you're set up for success, your DIY flaring job can be done quicker and more efficiently.
With a little extra sweat and tears, stainless steel can be an incredible option for flaring your brake lines. Contrary to popular belief, you absolutely can double-flare stainless steel lines. It just takes a little more effort than softer metals.
The undercarriage of our vehicles is a vulnerable place. Exposed to all of the elements and obstructions, making sure its cargo is protected is the least we can do. There are metals available that are baked and coated in specific metal-preserving material to help prevent the long 
PVF brake lines or polyvinyl fluoride, are cured with galvanize steel and baked during fabrication. The end result is a strong coat that keeps the rust and corrosion that many lines are susceptible to at bay.
With salts, sediments, and other elements that cause destruction to your lines, there's never a chance you're being too careful. The practice of prevention exists to keep us from dangerous outcomes we know are possible. 
If you're considering that it might be time to get your brake lines in order, it's probably past time.
Flare It Up
Whether you're just starting your DIY journey or you're a seasoned veteran who's ready to take on anything, knowing your options saves you time, sweat, and money.
Your brake lines are arguably the most important safety function of your vehicle. Service them before putting yourself or others in danger.
We're ready to set you up for success. So if you're itching to get set up with tools that will make your flaring process a walk in the park, connect with us to learn how we can best be of service.