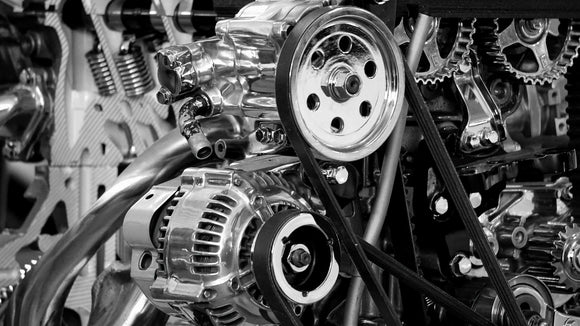 All About Real Nickel Copper: Uses and Properties
The many uses of nickel copper make it a sought-after commodity, but cheap replacements can frequently be found on the market, making finding the real thing difficult. Using nickel copper as lining for break lines or fuel lines can be game-changing, since the metal's flexibility, which is uncommon for nickel copper's competitor, steel, makes it easy to use. Read on to learn more about the various uses of nickel copper, pros and cons, and how to avoid the common mistake of purchasing a fake version of nickel copper.
Uses of NiCopp
Nicopp, or nickel copper, is frequently used in brake lines for vehicles. Because brake lines play such an important role in vehicle safety and operation, it is important to pick the best material to ensure proper function. Many of the properties of nicopp make it an ideal material for brake lines, and it is best to use the real metal, rather than cheaper dupes, to reap the full benefits of this metal.
Additionally, nicopp may be found in fuel lines. Nickel copper is better than copper alternatives because pure copper can facilitate the aging process of fuel. Its corrosion resistance property makes it ideal for this purpose. Steel may also be used for fuel lines, but the unique properties of nicopp make it just as well-suited for the purpose.
Pros
As previously mentioned, nicopp is very resistant against corrosion and rust, which makes it great for long-term use. Steel, on the other hand, tends to rust very quickly, meaning that nicopp is uniquely well-suited to the job. Longevity is also a positive effect of this rust-resistance. 
The flexibility of nicopp makes it much easier to bend and flare than regular steel. For people who lack experience with brake lines or fuel lines, this flexibility makes it incredibly easy to work with. 
Cons
Due to the flexibility and resistance of nicopp, it comes at a higher price point than ordinary steel. However, due to the long-lasting nature of nickel copper, it is possible that the higher price point is no more than one would ordinarily spend on replacement steel lines. When it comes to metal materials, you get the product you pay for, for better or for worse.
The bendable nature of nicopp, unfortunately, makes it more susceptible to damage than harder materials such as steel. The metal may dent or crush easily, so it is important to keep that in mind when using nickel copper.
Common Imposters on the Market
Many people try to sell lower-quality metals at a lower price point, passing it off as nickel copper even though it is not. Keep an eye out for steel lines with a copper coating, as that is not the same as nickel copper, and has the same characteristics as regular steel.